06/26/2020, 13:08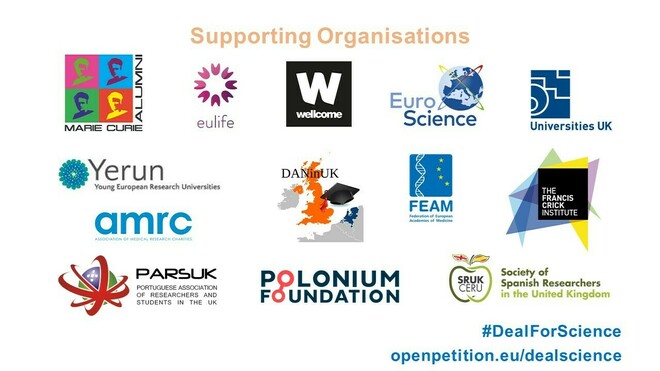 Today four leading researcher network organisations joined the #DealForScience petition, expressing their commitment to international collaboration in science.

These are:
Dutch Academic Network UK
Portuguese Association of Researchers and Students in the UK
Society of Spanish Researchers in the United Kingdom
Polonium Foundation

Please share the news and encourage individuals and organisations to join us.

By working together, we can protect science.